LIHIT PAPER DRILLS & AUTO PUNCHES
Authorized Exporter of LIHIT PAPER DRILLS & AUTO PUNCHES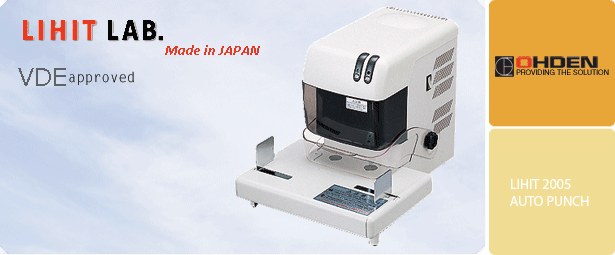 LIHIT AUTO PUNCH MODEL P-2005
P-2005 is microcomputer-controlled to automatically punch two holes at a time, 8cm apart, in documents.
P-2005 can make a hole up to 50MM thick.
It requires only six seconds to punch a pair of holes and can be operated continuously.

Self Centering Table
Both of the table's side guides slide simultaneously to adjust to paper up to 15"x11" in size, facilitating center alignment.