PRINTING CHEMICAL & PROCESS CHEMICAL INK COLOR CHANGE PASTE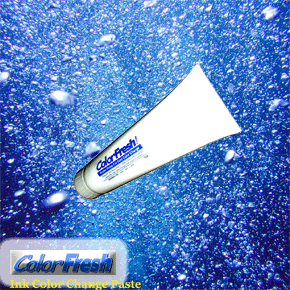 COLOR FRESH
OHDEN Color Fresh is an invaluable aid for roller cleaning.
In one step it permits quick, effortless color changes from dark to light (black to yellow) and at the same time protects and deep cleans rubber rollers by removing ink, glaze and calcium deposits.
Spec. & Packing Supplied in:
- 350g tube: 12 tubes in a box: 3 boxes (36 tubes) in a carton box
- 1kg tin: 12 tins in a carton box
Features & Benefits
Permits quick color changes
Deep cleans rollers
Removes ink, glaze and calcium deposits
Replaces plasticizers in rubber
Prolongs life of rollers
Stable in a wide range of temperatures
Usage Instructions
Clean the ink from the rollers at the end of the job. Disengage the wash-up blades and apply sufficient quantity of our ink color change paste on the rollers using an ink knife to cover the entire surface to be cleaned.
Run in the paste for approx. 3 – 5 minutes.