PRINTING INKS - VARNISH - INK SPATULA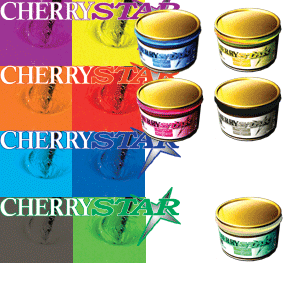 OFFSET PRINTING INKS / CHERRY STAR
OHDEN CHERRY printing inks have been projected by us, and formulated and manufactured 100% in Japan under OEM base by our affiliated sister group.
We cover and supply the following range of top quality Japan-made inks:
Spec. & Packing Specifications for each product are available on request
Packed in 1Kg tin in standard. 
Sheet-fed offset printing inks
4C process / UV Process / Mono Color / Over Print Varnish / Light-Resistance / Fluorescent / Metallic Gold and Silver / Sublimation (Heat-Transfer) 4C

Features & Benefits
Easy-to-use
Good emulsion stability and increased water tolerance
Performed the stable printing and the superior dot-reproduction
Good color rendering properties and transparency
No aromatic solvents are used – friendly for environments e

OTHER OPTIONS