Table Top Paper Drills & Punches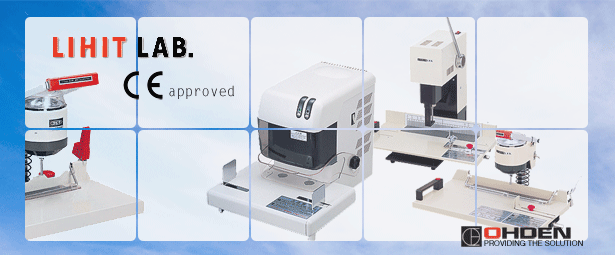 LIHIT Paper Drill and Punch for SPEEDY book Binding. Anyone can operate easily!

'Tatoo Sticker' by Inkjet / Lasar Printer : Transfer Sticker
Instant Art Seals printed by ink-jet or laser printers at home and office.
Multi sticker manufacturing are unfigured sheet and adhesive clear film. You can choose sheet either for inkjet printer or for laser printer. Passed certification for non-toxic to human body. Available to choose Inkjet Printer or Laser Printer.